Welcome to the 2023-2024 year Sunset Art page! Below you will find
information about art contests, art expos, donations, fundraisers, art projects, and our exciting new art clubs!
Hispanic Heritage Month Project
Our project was published in the Clinton City School weekly memo and we are very proud of the work we did for this project. Below is the article.
Shout to Mrs. Mallory Strickland and Mrs. Luz Ortega for celebrating Hispanic Heritage Month with their students in Art Class at SAS. Mrs. Strickland is partnering with Luz Ortega for her Hispanic heritage month lesson. Ms. Ortega is going to be teaching about the Panama region to her third and fourth graders, while in art, students will be doing Panama Molas art in art class.
5th graders will be doing mosaic art of different Hispanic flags. They can choose which flag to do for their art. The flag can represent their Heritage/culture or be a country that they would like to visit or are interested in.
Of course we always celebrate Hispanic Heritage month by learning and celebrating artist Frida Kahlo!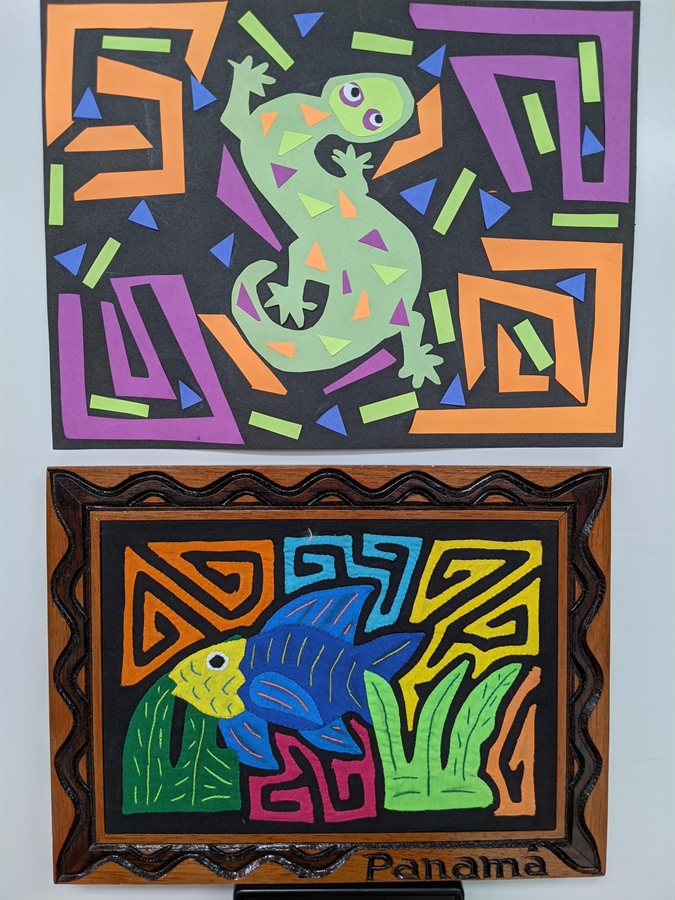 Traditional Panama Molas
American Indian Heritage Month Project
We will begin this project In November. We will learn about this heritage and how art is used in this culture. Each grade will focus on a different project.
5th graders will be making dream catchers

4th graders will be making totem poles

3rd graders will be making medallions
Here are totem poles from last year's project!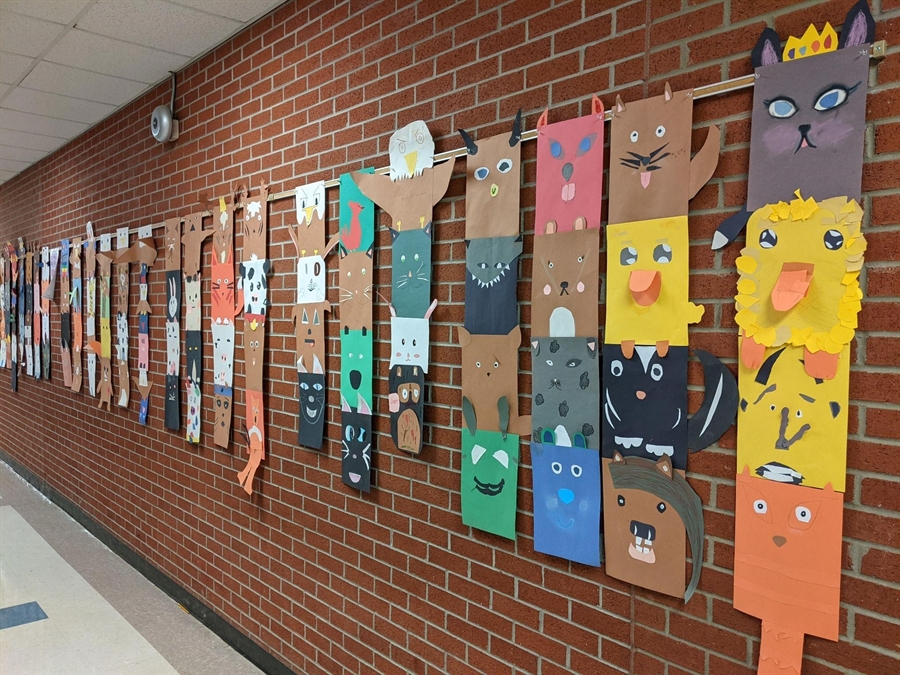 Totem Poles
SAC Requirements and Guidelines
Due to all the amazing applications to join Sunset Art Club, there is a waitlist for membership!
There are other students hoping to participate so there will be guidelines for membership. Below are the following requirements and guidelines all students will be expected to meet. Failure to meet these requirements and guidelines will result in your dismissal from the club.
Please make sure you follow all guidelines and requirements so that you do not lose your spot! I look forward to an AMAZING first year of Sunset Art Club! We will explore different techniques, styles, mediums, and create really cool art!